Largest SSW swell of the season to date hits California this week
Windows of favorable conditions for most of the coast
Hurricane Estelle sends waves for the second half of the week
The South Pacific's largest export of the season has finally arrived in California. After delivering massive surf to Tahiti during the Code Red II event and overwhelming many of Hawaii's southern exposures, the Golden State is now on the receiving end of the Southern Hemisphere's latest salvo. And with Hawaii still seeing firing surf of its own to start the workweek, the West Coast's final bell is still days away on this round of waves.
Coming from an impressive storm that significantly exceeded model guidance, it's no surprise that this swell has produced buoy readings that haven't been seen in years. The Aloha State's Barber Point buoy topped out with close to seven feet of swell at 20 seconds, which is the largest Southern Hemi swell that station has registered in at least the past five seasons. For California, the Pt. Loma buoy ramped up to 5.1′ of swell at 20 seconds, numbers that haven't been seen since July of 2018.
Watch Live:
Ocean Beach, SD | Oceanside | Trestles | Wedge | 56th Street | HB Pier
Malibu | Steamer Lane | Agate Beach, OR
To give those numbers some perspective, Senior Forecaster Schaler Perry provides the latest guidance on what kind of surf they'll produce:
"The Code Red II swell began to really come up on the California buoys Sunday afternoon, with long period focal points seeing a nice lift in size through the end of the day. On Monday morning we woke up to pumping SSW swell and have continued to see size on the rise for exposures from the US/Mexico border all the way up to Santa Cruz. Size for most long period focal points is topping out today, but there will be solid surf spilling over into Wednesday morning before the SPAC surf settles a bit through the back half of the week."
And for many Californians, the ease in Southern Hemi swell doesn't mean saying goodbye to the waves altogether. With Hurricane Estelle tracking into both Southern and Central California swell windows on Monday, many spots can expect some help in the shape department later this week.
Schaler gets us dialed on the tropics as well:
"Estelle has likely peaked in intensity as a Category 2 hurricane, but should still offer modest size surf for decent exposures across Southern California with select focal points doing a little better. It'll be modest north of Point Conception but should help the cause. More than anything, the blend of SSE tropical and fading SSW Southern Hemisphere swell energy should set up a few ripple days for exposed beachbreaks. It won't be overly peaky, but the spread in the two swell directions should be enough for semi-broken-up shape."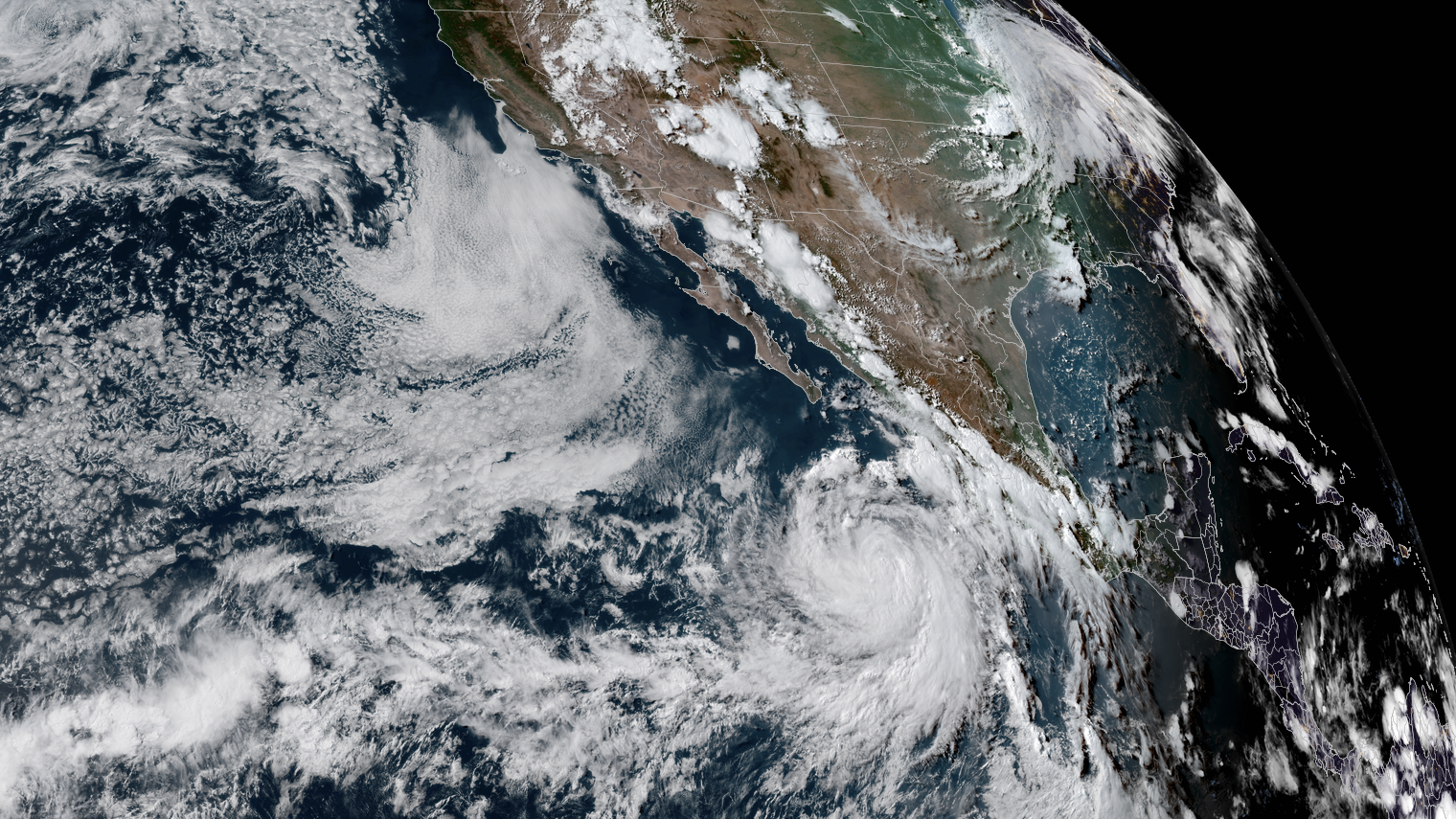 Forecasts:
South San Diego | North San Diego | South Orange County | North OC
South LA | North LA | Ventura | SLO County | Santa Cruz | Oregon
"In terms of conditions, after a brutal start to the southerly swell season, there are still some quality days left in the tank. Tuesday and Wednesday mornings both look favorable before a sea-breeze develops in the afternoon, easing for parts of Orange and San Diego counties before dark. Southerly wind is dicey for some SoCal zones on Thursday but doesn't look too bad, then Friday looks good again. Up north, the mornings are looking mostly clean ahead of rising northwesterly flow in the afternoons."
As we mentioned before, the buck doesn't stop with California. Swells of this caliber have a tendency to produce some noteworthy surf once they propagate up into the Pacific Northwest, Canada, and beyond.
Know before you go this south swell season
Start your 15-day free trial to
Surfline Premium
and get access to the world's best forecast team.
Go to Source
Author: