I met Manny Resano seven years ago on the cliff above Maverick's. It was just after sunrise, freezing cold, foggy, raining and light onshore—the sort of day that makes you want to stay in bed rather than cracking it early. No one else was around when Manny walked up behind me, all smiles and stoke. Suddenly, the fog didn't seem so thick. I had no idea who this friendly, eternally cheerful Argentinian was, but I'd find out soon enough.
Over the next few years, I watched Manny's reputation grow by leaps and bounds in the big-wave community. Largely self-supported, he chased it as hard as anyone. He was a fixture at Mav's, but he'd also pop up all over the world, wherever the swell happened to be pumping. I'd bump into him at Sunset, see him wandering through Europe, watch from the shoulder as he manhandled huge drops at Waimea. Before long I noticed he had three young girls following him around — all wearing that same toothy smile and all charging with the typical Resano courage.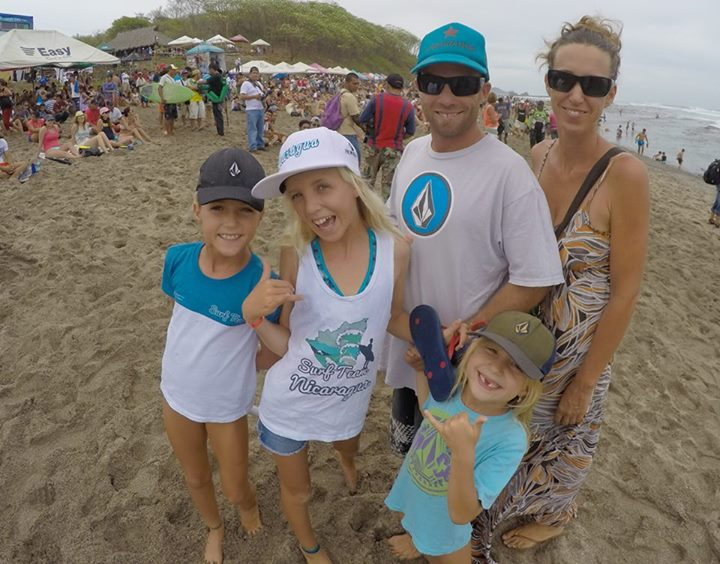 Manny and his wife Berri raised their three daughters — Valentina, Candelaria and Maxima — in a remote corner of Nicaragua. They had very little in terms of modern conveniences, but an entire world of waves waiting right outside their front door. The family lived together in an 18' x 18' room, spending their days at the beach and their nights watching the same two movies on their little DVD player. They were a two-hour drive from the nearest Internet, with no phones to connect them to the outside world, but Manny remembers it fondly, as one of the purest times in his life.

Manny lived and breathed surf, and his daughters soon followed in his footsteps. All three girls were standing up on waves by the age of three. Before they turned 10, they were doing step-offs at Outside Popoyo — a legit big-wave spot that's beyond most adults. By the time they were preteens the older girls were paddling into double-overhead reef barrels and charging Waimea and Mav's, and at 15, were invited to the Queen of the Bay contest at Waimea. All the while, the girls honed their competitive skills, representing Nicaragua at the ISA World Championships year after year.
Manny knew that if his daughters were to have any chance at professional surfing careers, they'd have to start training young, when they were still small children. Manny insisted from the start that the girls prioritize education and other interests under the guidance of their mother — with the understanding that, once they turned 13, they would make their own decisions about their passions and whether or not they even wanted surfing careers.
Soon, the Resano family was traveling the world together — Mexico, South America, the U.S., Europe, Africa, Asia — always to surf, while also exploring international cultures, going to museums and visiting big cities. All the while, Manny continued to chase his big-wave surfing dreams. He didn't push the girls to follow him in that pursuit, but once they were game, he encouraged and supported them alongside the sponsors they'd acquired: Cheboards, Janga Wetsuits and Avasol.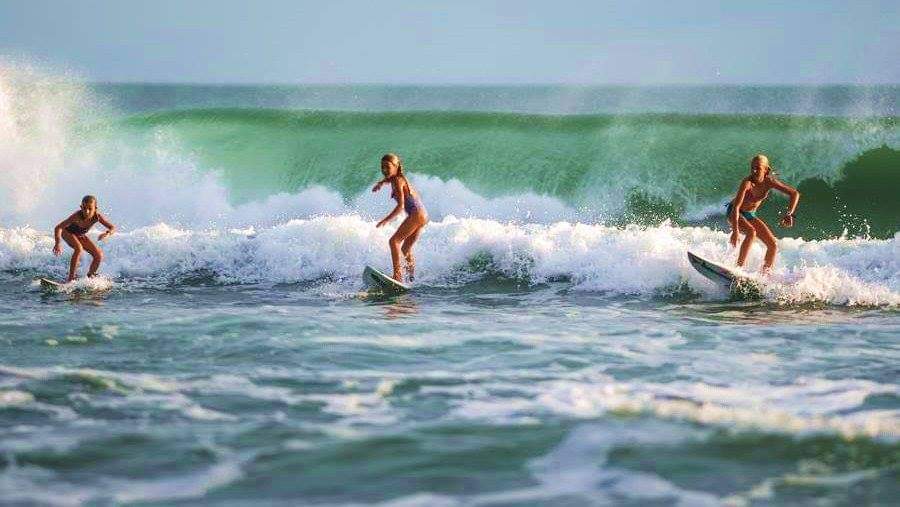 When Manny talks about his family, you can hear the pride in his voice. He credits his wife with making everything possible, expressing great appreciation for all the work she's done and the education she provided — since surf industry support is rare and fleeting, it's important they have other skills and qualifications to fall back on. In fact, Manny and Berri decided to move to France for two years, where the girls would have access to a better education and more opportunities. All three girls are now fluent in Spanish, English and French.
When she was 16, Valentina wanted to focus on her education, so the family moved with her to Encinitas, CA, where she spent the next two years finishing high school with outstanding grades, even earning a full scholarship to a university in New York. Now 18, "Valen" will miss the ISA World Junior Championships this week, because the event is happening at the same time as her high school graduation, which she thinks is more important.
"As I've grown up, I've had to make a lot more choices and commit to a certain path," she says. "The ISA World Juniors are really special to me because I've grown up doing them and have met so many amazing people through the events. But graduating high school only happens once, and it's really important to me to end many years of hard work on a good note."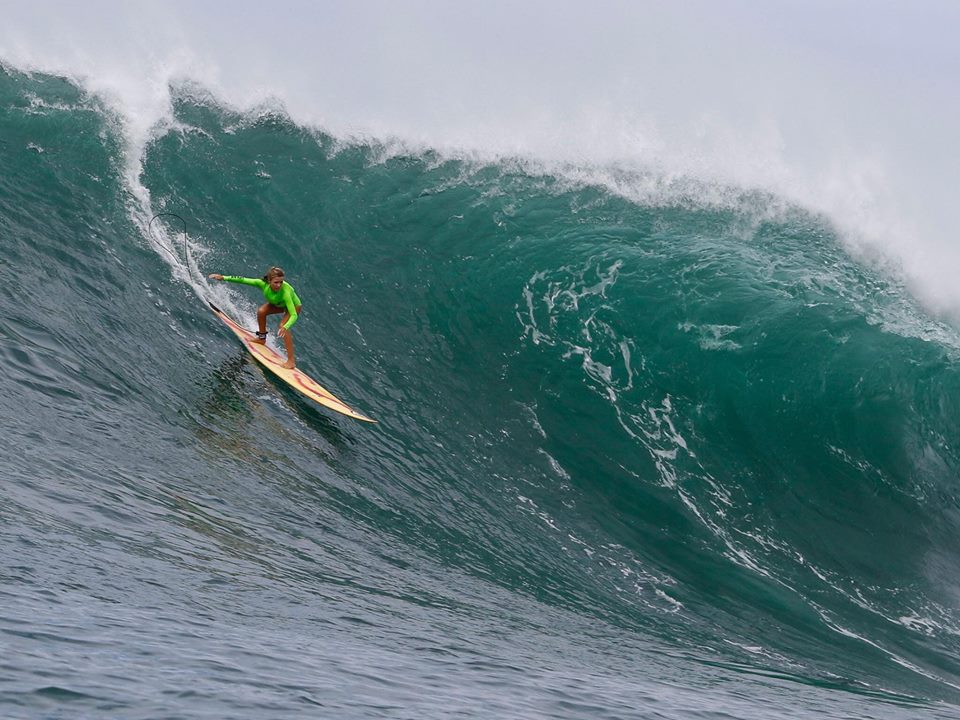 A couple years behind her older sister, "Cande" is probably the best-equipped of the three to make it as a professional surfer, and that is her goal. But she doesn't want that pursuit to come at the expense of her education. Just as she looked to her older sister to push her into big waves, she's also looking at Valen's academic success and is determined to do the same. "Lately we've taken a step back from big waves and focused on our academic and social lives as teens," she says. "It's hard to balance life as a surfer with life as a normal teen and still stay on top of everything. But I'm going to do my best to be successful, both academically and athletically. I'm not choosing one or the other, I want both. I know I'm capable, we all are. I just have to make sure to stay on the right path and not let any bad influences or laziness get to me."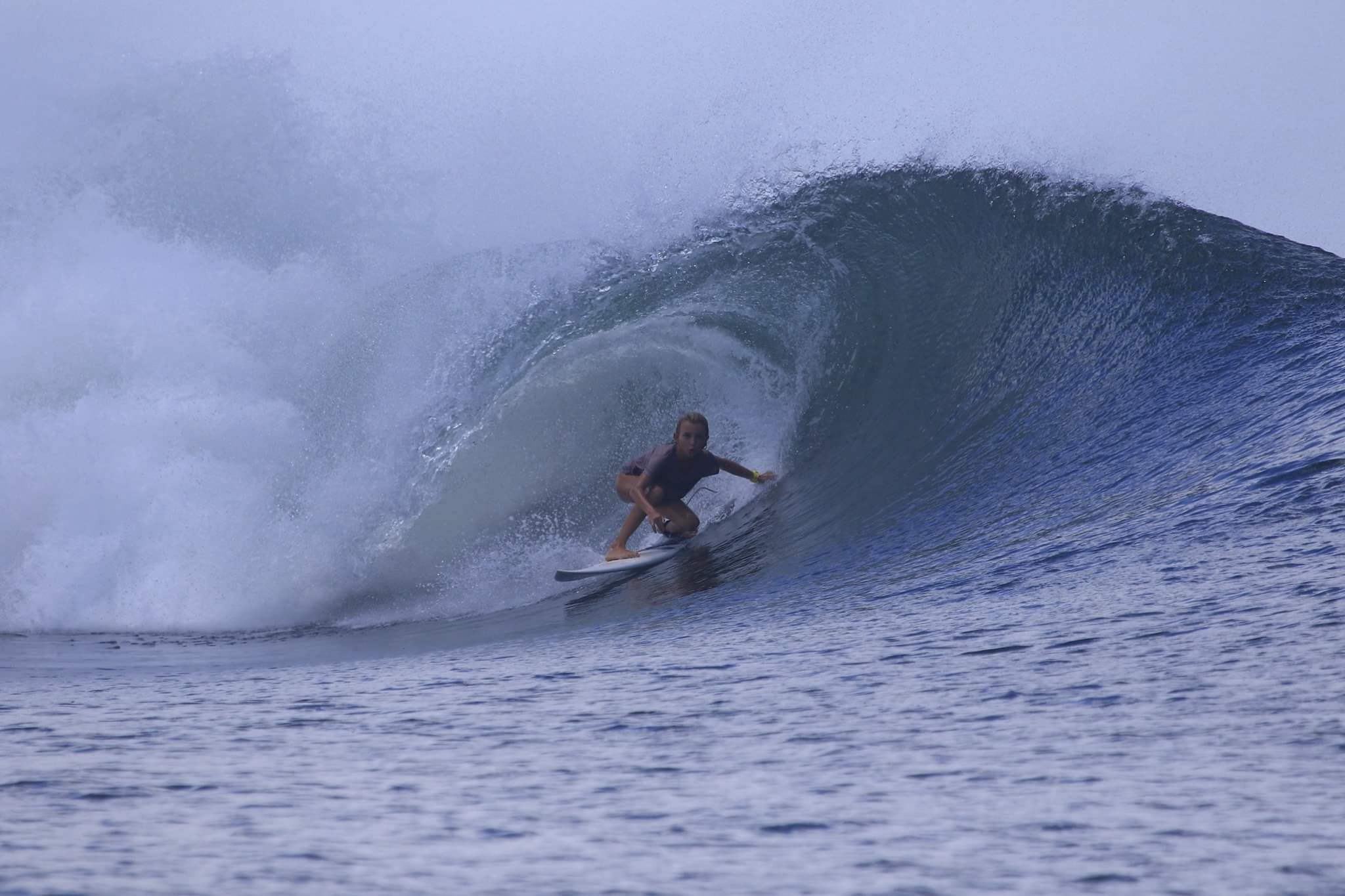 When it comes to the youngest, Maxima, Manny admits that she's "focusing more on surfing than education" right now, but at only 13, she's "still figuring out what her passions are." His goal has always been for the girls to "find something that they love and do it at the highest possible level, whether they get paid to do it or not."
"The Land of Abundance", shot a few years back.
Despite the fact that this will be the first year that the girls won't all be together at the ISA Worlds, the oldest of the bunch doesn't see it as the end of an era. Valen will be cheering her sisters on from California while attending prom and earning a high school diploma. And once she's away at college, she intends to stay in shape, surf as much as possible, and join the family in chasing waves whenever she has time. She makes it clear that her biggest goal in surfing is to keep pushing herself in bigger, heavier waves. But more importantly, she says, "as a family, I think our biggest goal is to keep spending time together in the water, even as we all grow and follow our own paths."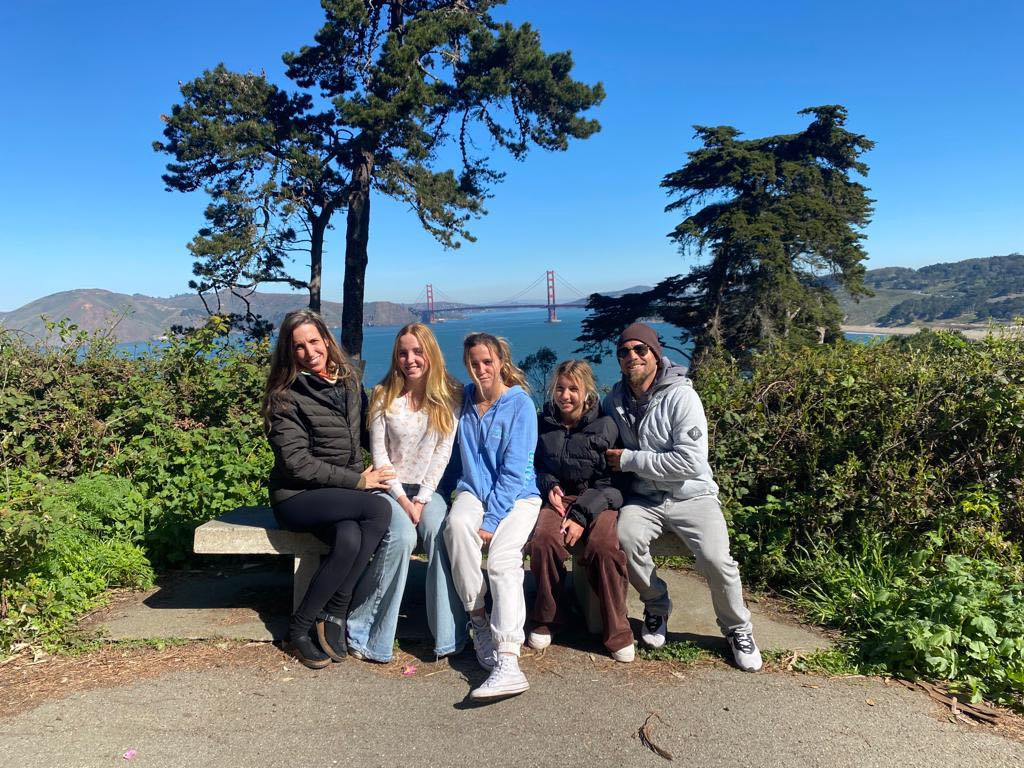 ***
Editor's note: The Resano sisters will be competing at the ISA World Juniors in El Salvador, which runs from May 27-June 5 — stay tuned for the live feed.
Go to Source
Author: